September 5, 2019
Built For Performance – The Claw
With a positive nod from Oakley Inc., and done completely pro-bono, Hcode designed and developed an Oakley branded 'disk utility' application for both Windows and Mac. A really fun project for an inspiring brand that allows us to push our creativity and create something completely off the wall.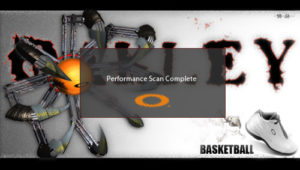 Sci-Fi Fan Meets Sports Fan Meets Oakley Fan
3D modeled graphics, basketball claw-concept and visual design created in-house.