September 5, 2019
Yes, and…
As part of Monster, our design team utilized the jobs.com domain to innovate on it's massive organic keyword traffic.  Our mission, to greatly simplify Monster's job search, innovate and learn from new search algorithms and optimize keyword and location taxonomies to reveal similar jobs that may otherwise have never been rendered.

So How Should I be Searching?
Searching for anything on the internet is most always 'a best guess' as what keywords will reap the best results for the user.  The same holds true in searching for jobs.  Any predictive help a service can give a user to accurately find relative results within a search is invaluable. Our team designed a search UI that revealed 'most to least' relative keywords, job status, as well an actual job count for for either search starting with a just a title and location.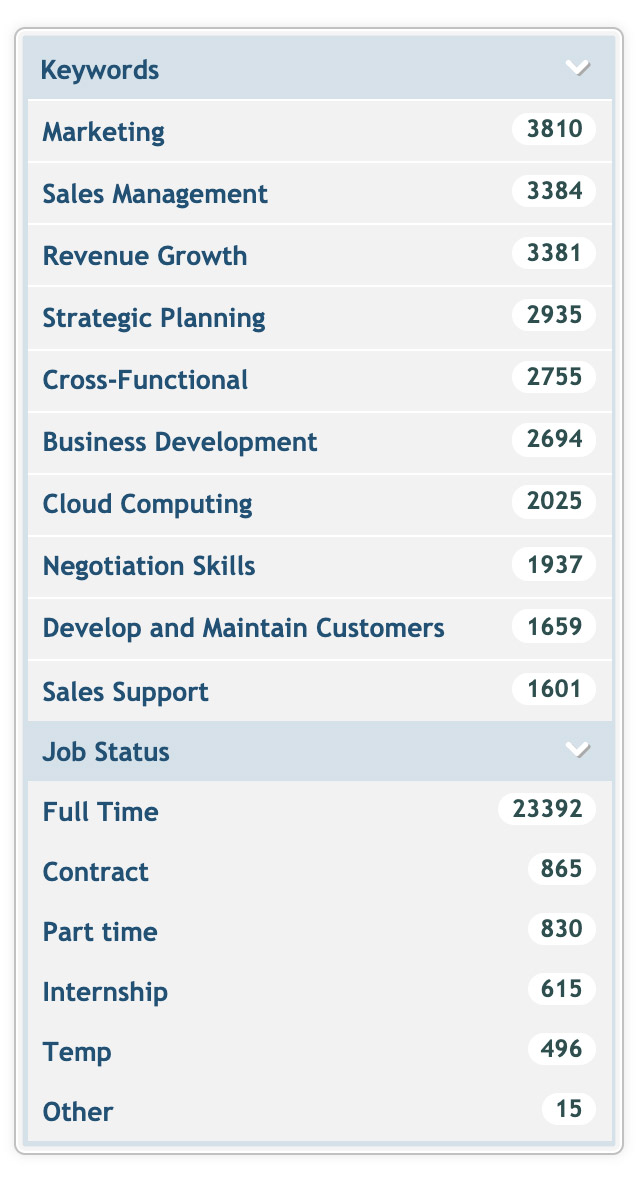 Function Over Fashion
Great performance help defines great digital products. We focused our beta experience largely on speed.  Both speed to market, as well as browser performance to develop Monster's fastest job search. designing a UI that was void of extraneous image assets and styles, embedded ads and bloated navigation.