September 3, 2019
Engaging Experiences build Collaborative, Successful Cultures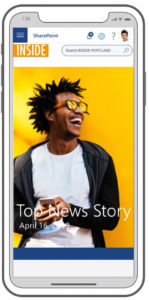 'A good intranet will solve communication problems, bridge disconnects between teams, build culture, centralize information and activity, simplify processes, and improve workflow. In other words, it produces tangible, measurable results that improve the quality of life and productivity at your workplace.'
Together with UNUM, we iterated through rounds of concepts, reviewing each design element in detail and how those details would drive employee engagement, collaboration, team building, accountability and positive recognition of a thriving workplace positioned at individual and company success.
Full On with Modern Sharepoint UI

As a part of an ongoing collaboration, UNUM utilized HumanCode for a complete redesign of their corporate intranet site. We worked closely with the product, engineering and marketing teams to:
Review overall state of existing intranet
Present Design recommendations for key features not yet developed:

Functional area site templates
Work tools Customizations
Personalized Home pages

Review custom Sharepoint Online web parts and provide recommendations to improve both desktop and mobile views.
Innovate/Envision beyond past UX concepts providing new architecture, updated product features, a fresh look & feel, branded guidelines and global design recommendations.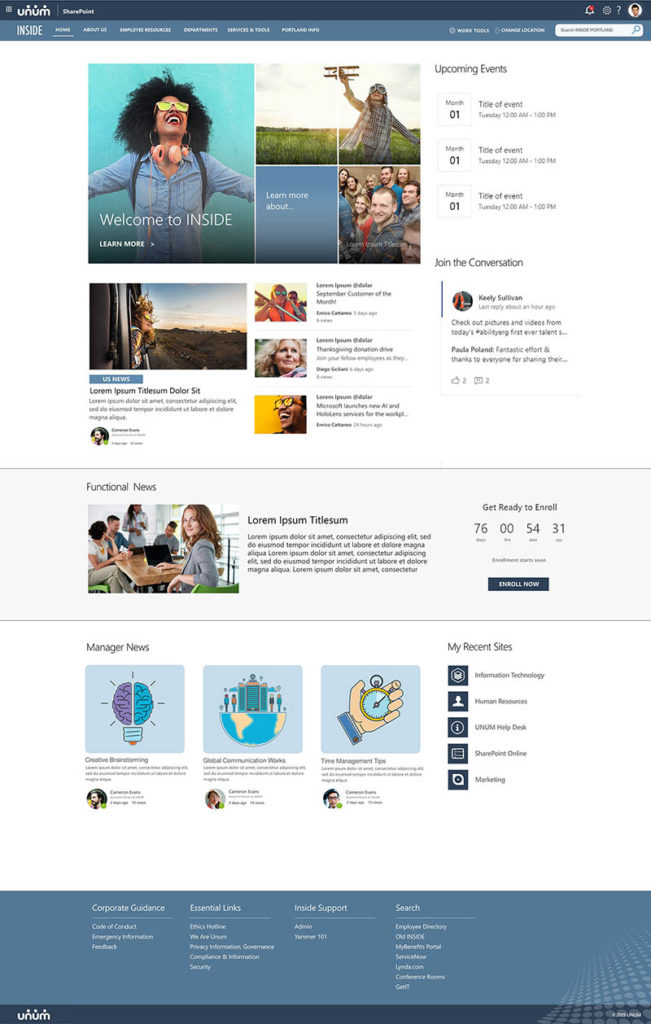 Transforming 'INSIDE' – Designing for Modern Sharepoint UI
Here is just some of the iterative, works in progress we created in transforming UNUM's intranet.