September 3, 2019
Find Better
As Head of UX and Creative for Monster, I was responsible for all aspects of our digital experiences, including both B to C and B to B engagement, conversion and conversation.  All work was done with the ability to execute cross-platform/cross-device. Our teamwork included all aspects of user experience and product led growth with an extremely high degree of cross functional collaboration and delivery. Project asset deliverables included: research, interaction design and wires, experience architecture, code driven design and graphics, video, copy and story telling and front end code. The following samples represent significant projects aimed at Consumer engagement.
Homepage
Working on Monster's front doors was an always on effort. Projects ranged from comprehensive research, re imagining and multi variate testing to continuous component evolution for all user visitor states.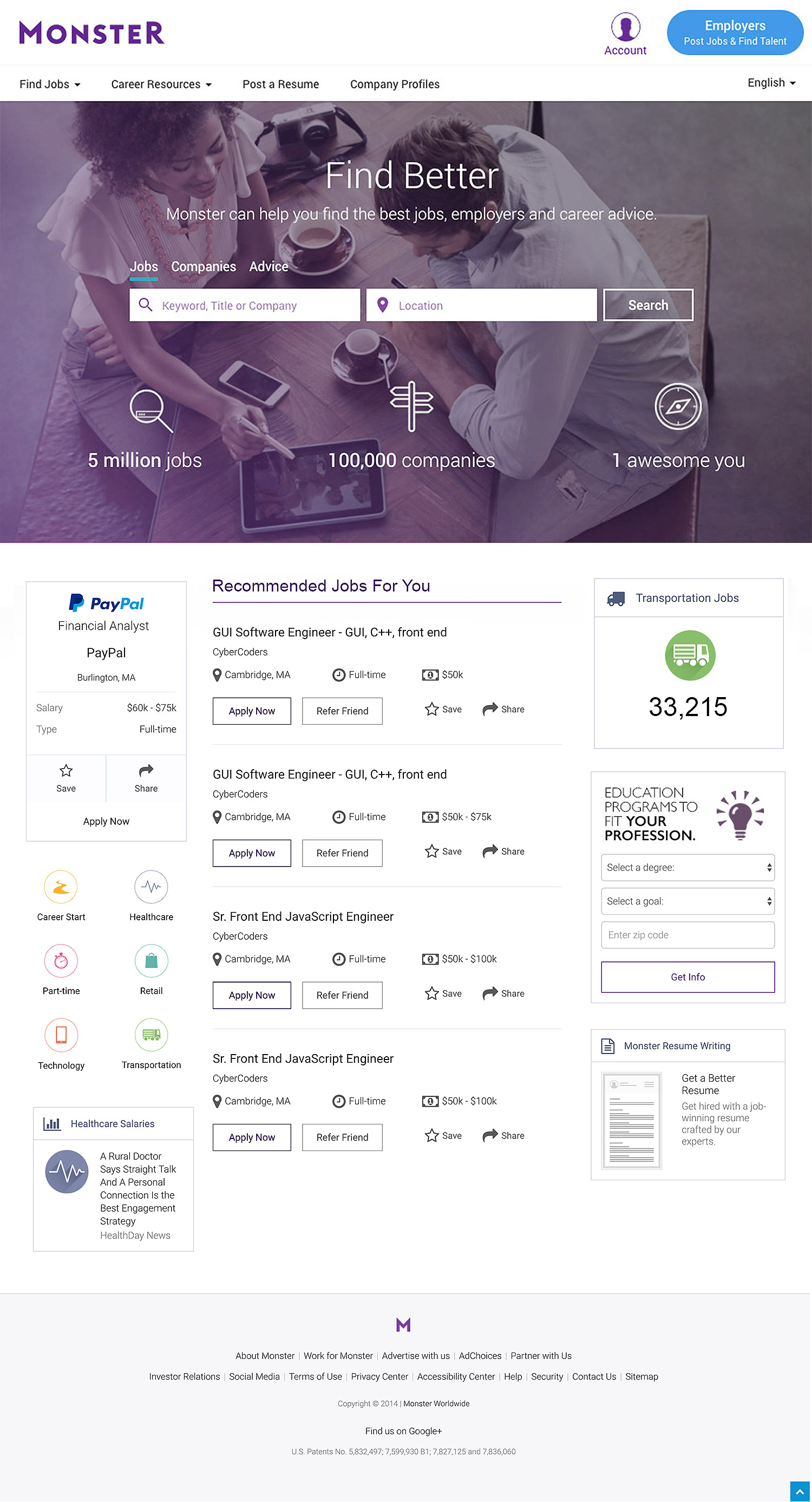 Job Search and Job View
Our User Experience mentality was that we could always learn more and do better.  UX like the job search was always on. The delicate balance of user productivity, and customer performance ignited our team to present options for improvement on a continuous basis. We embraced the need to explore form factor variables without fear and always leveraging data to drive our work.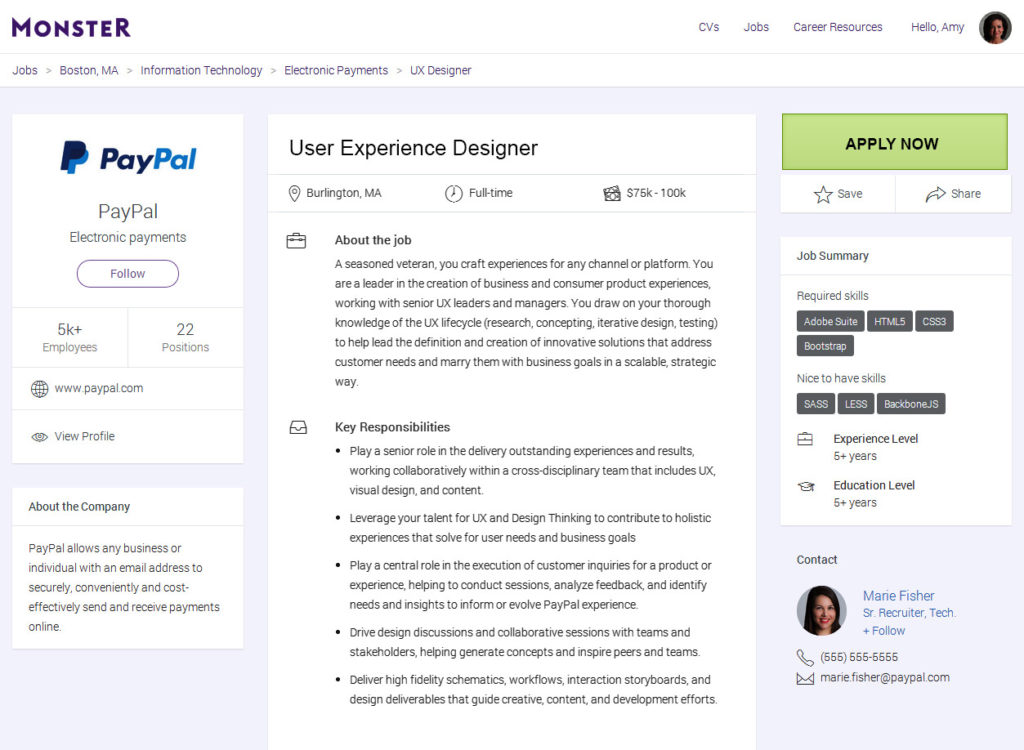 Vertical Vision
Delivering vertical versions of Monster was a material business driver for valuable organic growth. The design/build global project effort represented below led to an over 30% increase in organic traffic resulting in a much improved marketing budget mix.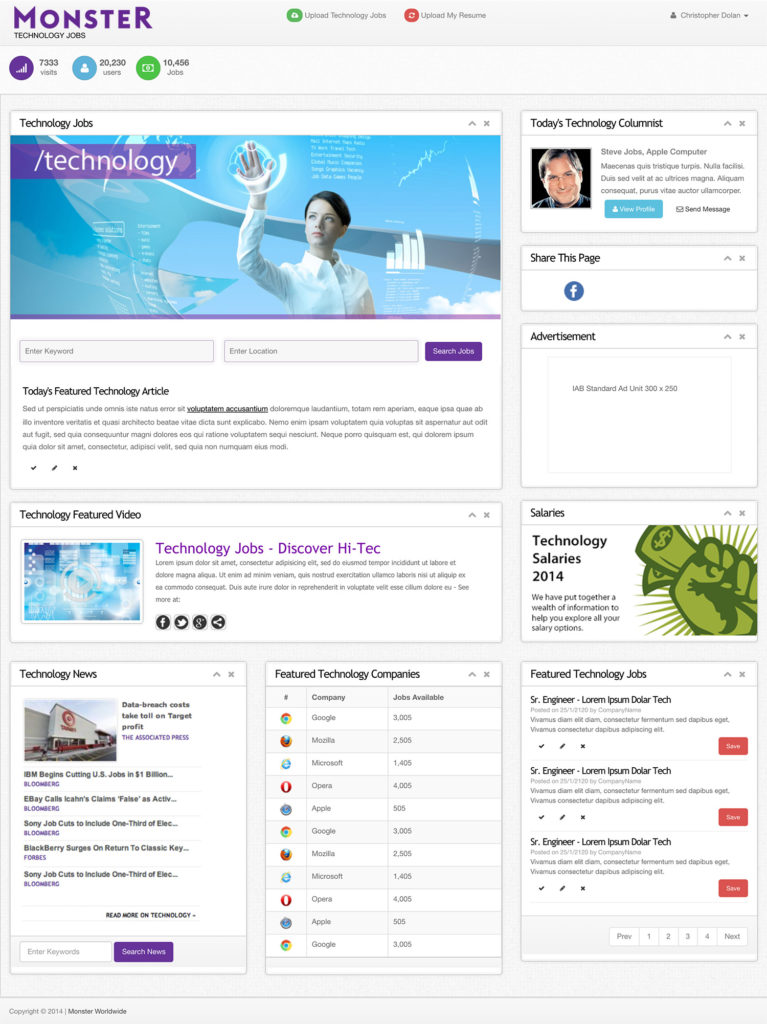 Fitter & Faster – A Reimagined Hero, for Modern Day Monsters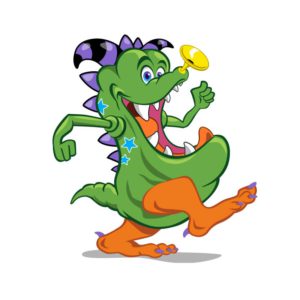 Working with artist Allan Downing, the original creator of Monster's lead 'Monster' Trumpasaurus, we refreshed his character and reinvigorating the Monster brand Job Seekers and Recruiters grew up on.